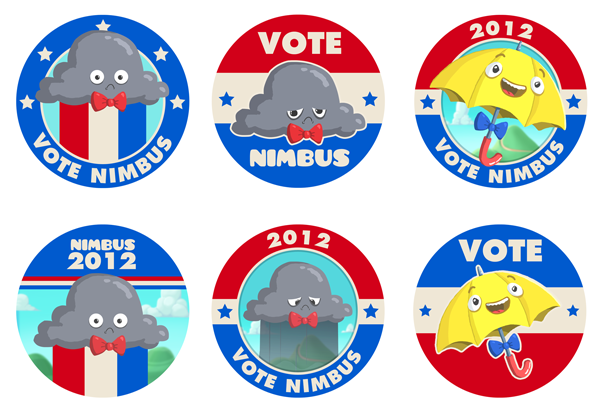 In honor of Election Day, we wanted to share some fun promo button art we made for Nimbus. These were all Bill the Umbrella's idea… he may not be the brightest, but he sure makes a great campaign manager!
Also, since we're sure you've all been holding your breath (just like Nimbus!) for the release of the iPhone version of the app, we have some good news: the wait is almost up! Nimbus and co. will be making their way to iPhones (hopefully including yours!) this Thursday, 11/8.
It's shaping up to be a big week! Remember to vote for real things today, and to vote Nimbus every day!