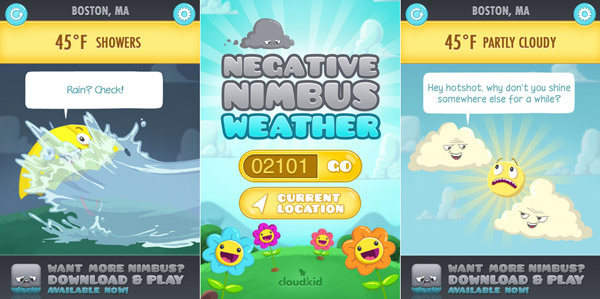 Ever wish weather forecasts had a bit more spunk to them? Well, today's your lucky day! We're super stoked to announce the launch of the (free!) Negative Nimbus Weather App.
We thought Nimbus and the rest of the Sunnyland crew would be the perfect cast of characters to bring some life (and humor) to your weather report. With custom comics and animations, getting your weather has never been more fun! You can choose to see weather for your current location or for any zip code, and the forecasts cover everything from snowy mayhem to sunny skies.
We love a good challenge, and we were really excited to tackle the task of bringing a character presence to a utility app. We hope you all get a chance to check it out, and that it makes your weather-checking experience a bit more enjoyable!