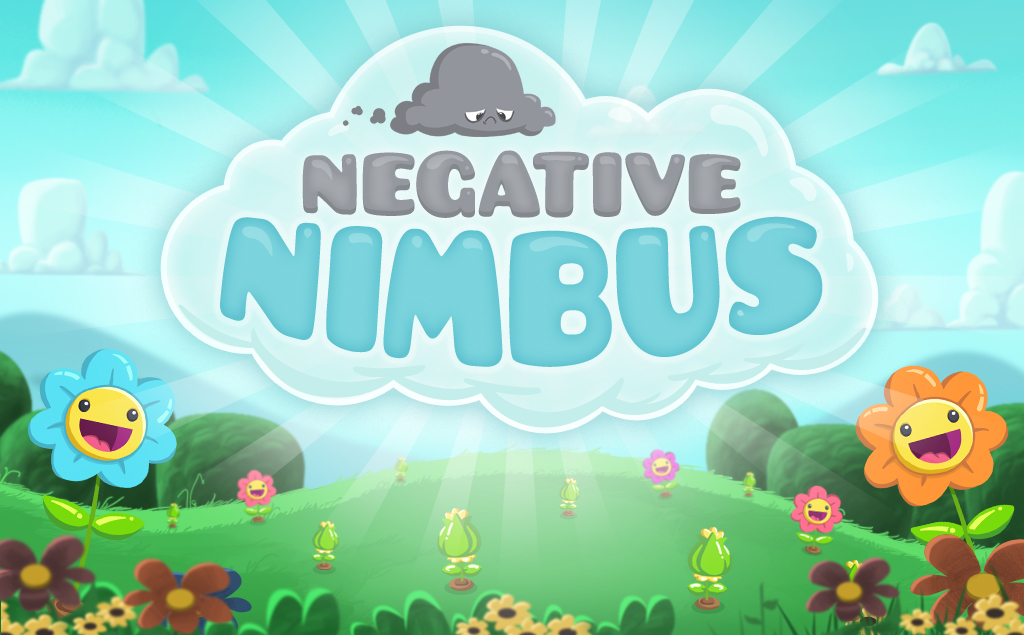 Hello, and welcome to the world of Negative Nimbus!  If you're reading this, that means you've discovered our development blog.  Huzzah!
To start, we'd like to introduce you to Nimbus: a curmudgeonly rain cloud with a heart of gold.   Players will help guide Nimbus through the various worlds of Sunnyland, raining down on all the flowers (they love it!) while trying to keep all of Sunnyland's other inhabitants dry (they hate rain!).  Along the way, you will  unlock comics, new accessories and meet all of the friendly folks of Sunnyland.
Developed by our super creative artists and programmers at CloudKid, Negative Nimbus is a real labor of love and our first venture in to the iOS landscape.  We think things are looking great so far, and we're so excited to share it with the world.
Be sure to check back here often for Negative Nimbus updates, sneak peeks, and an insider's look at concept art, game development, and Nimbus' humble beginnings.  There's lots more to come!