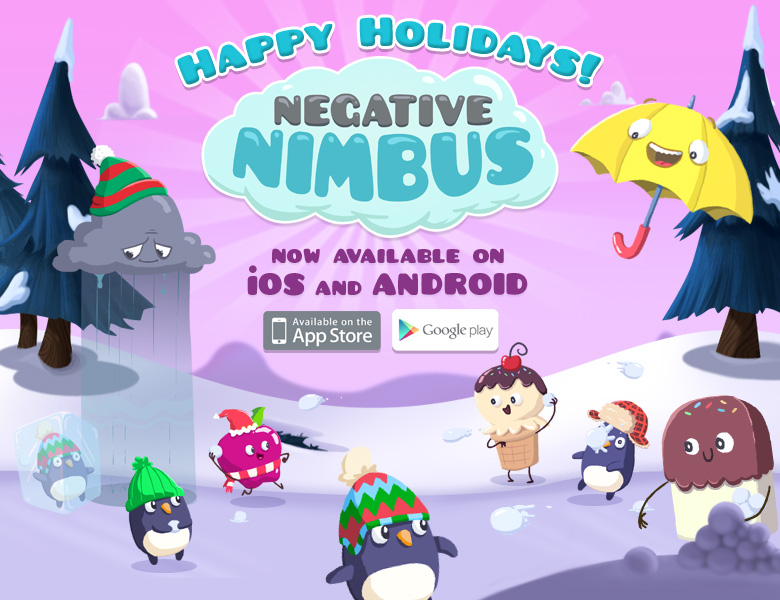 The holidays will be snowy and bright in Sunnyland, because we've got a ton to celebrate! Here's the hit list of what's new just in time for the holidays:
Negative Nimbus is now available for Android devices!
There's a whole new world (Frosty Hills) with 8 adorable/challenging levels.
There's now a free lite version of the game with the first two worlds.
The iOS app now supports Game Center.
There are penguins. Penguins in ski caps!
It's been an amazing fall for Nimbus and Co., and we're excited for an even better winter thanks to all of these awesome advancements. We're also working on a top-secret new Nimbus app that we'll tell you more about very soon! In the meantime, Happy Holidays from all of us in Sunnyland!